The $50 & Up Underground House Book

This big, 112-page, 8 1/2" x 11" book contains:
- 4 pages of engineering tables and diagrams
- 8 floor plans
- 54 photos
- 100+ illustrations
Only $19.95 plus shipping and handling

The Low-Cost Underground House Workshop and Survival Shelter Seminar Video Set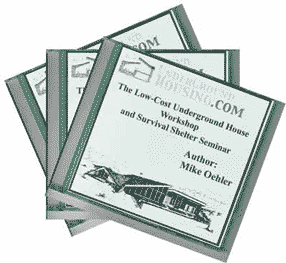 - Three DVD's
- Tapes- No aditional cost
- Six hours
- Post/Shoring/Polyethylene construction demonstrations
- 12 design methods to guarantee light, air and views
- Underground survival sheltering instruction
- Earth-sheltered green houses
- And more
Only $95.00 plus shipping and handling

THE EARTH-SHELTERED SOLAR GREENHOUSE BOOK

230 pages with nearly 200 illustrations, photos, diagrams, lists, charts and drawings. It contains all the information you need to struggle free from the pesticide, herbicide, fungicide, waxed, E-coli laden, genetically modified and irradiated supermarket produce.
Only $24.95 plus shipping and handling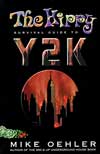 The Hippy Survival Guide
Written for Y2K but applicable to today.
288 pages, soft cover
Only $14.95 plus shipping and handling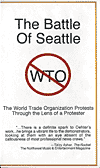 The Battle of Seattle Video
Approx. 70 minutes
Only $9.95 plus shipping and handling

One Mexican Sunday

112 pages, hard cover
- charming illustrations

Only $17.00 plus shipping and handling